Want to make sure you get everything covered for your first real life drone racing? I'll cover everything you need to take note for your FPV race preparation, so that you can stay focus on winning the race!
Bring Your Personal Necessities
To be prepared for the environment where you will be racing in (whether it is indoors or outdoors), it is always a good idea to bring certain things to address unexpected environmental conditions. You might consider bringing a sunscreen, an umbrella or sweater, a cover for your gear bag, and a few airtight bags that could help secure your tools.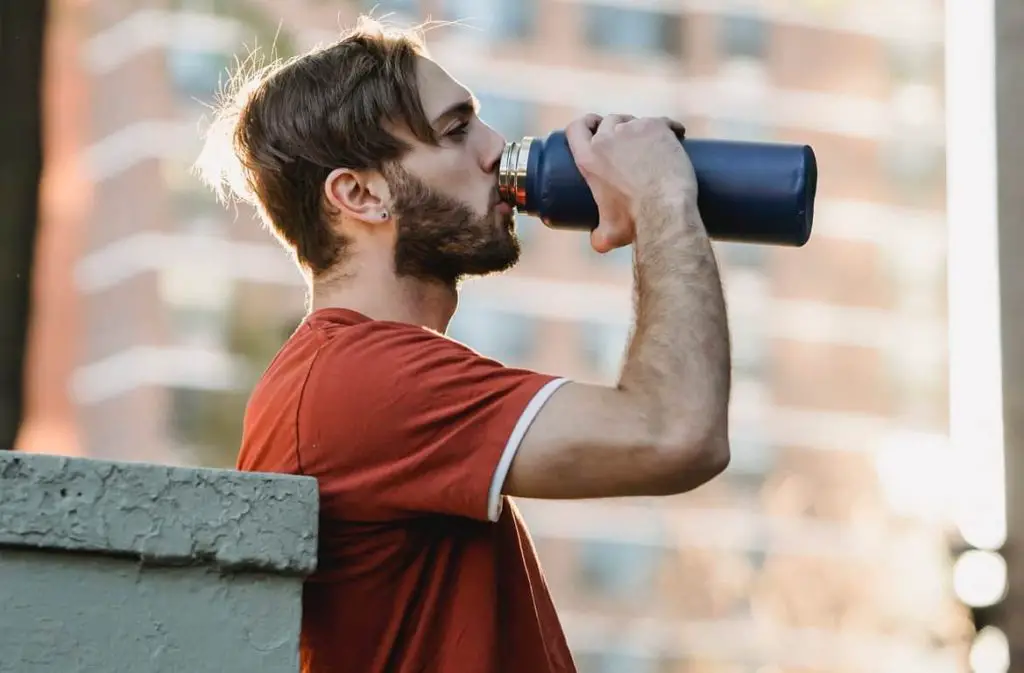 Furthermore, you should also bring sustenance such as food, water, or even a cooler to store all these things in one as this will help you last throughout the day and through several races that you will possibly take. Nuts, granola bars, and bread are great examples of foods that will not only sustain you for the day but are also lightweight and easy to bring along. Oh, and of course, they hardly spoil – making it ideal for early preparations.
Travel necessities such as your phone, a power bank, a little cash, and even a portable seat would not be the worst idea if you bring them along during your race. Chances are, there will be stalls offering various products that you would have to purchase with cash.
You might also accidentally get lost – making your phone a valuable friend that combines versatility and convenience into a single pocket slot. A power bank will just be your failsafe guarantee to have a working connection all the time, and the portable seat is, well, for seating once you are still on the waiting list for the next race. Who says you can not chill in an FPV race event?
Don't Miss the Racing Equipment
Seeing as you are participating in an FPV drone race, you need to bring your drone, your FPV goggles, your transmitter, and your batteries. You need to make sure that you have backup batteries at hand as each heat will require one fully charged battery. Failing to do so may unfortunately cut off your journey before it even reached its highest point.
Bringing spare parts is a must for all sorts of races. If you have the budget, build and bring an identical drone! Otherwise, bring dozens of props and spare motors, antenna, receiver etc., in case an accident occurs and damages your drone setup. This will serve you well, along with your basic assembly skills, when rushing to participate in the next race if your drone broke down in one of the heats.

A full rebuild is a long shot, but you should still bring a few extra basic parts to help maintain the quality of your racing drone throughout the competition.
You should also bring various tools and accessories with you such as cable ties, wires, soldering kit, hex keys and screwdrivers, a channel guide for your FPV setup, and maybe a few extra screws and nuts in case anything becomes loose during the race. 
Furthermore, you may also opt to bring a laptop and USB cable to configure your PID and failsafe on-site, as well as a DC chargers in case you're prepared batteries run out of juice. All of these will only serve as a precaution, but it is not a bad idea to be as prepared as possible for your long-awaited first FPV race.
Perform Drone Check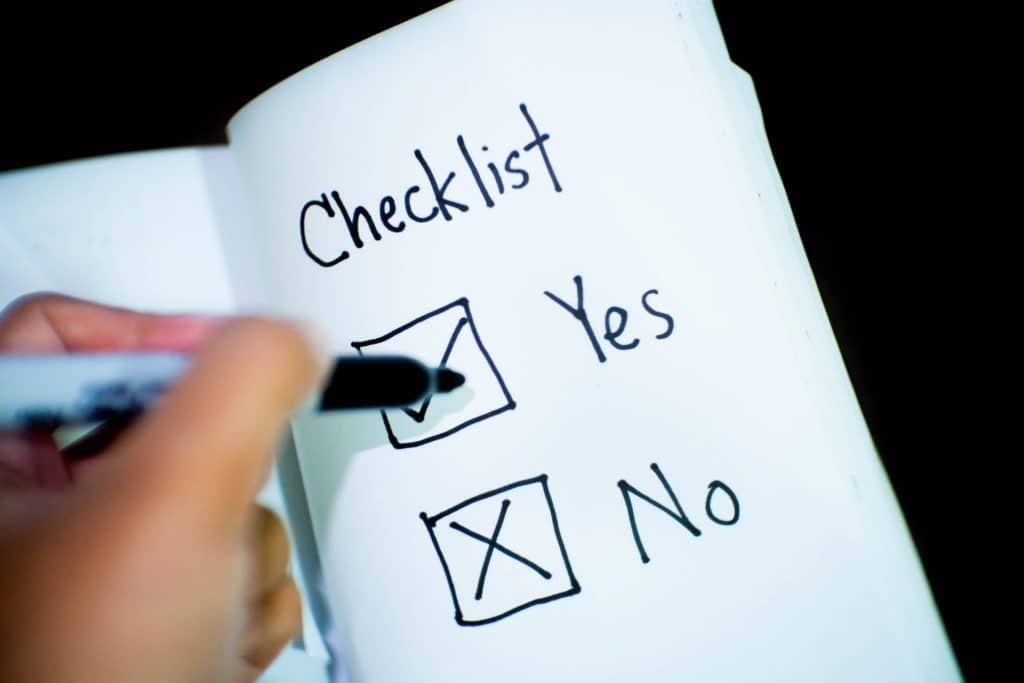 You need to ensure your drone is in the right condition as part of your FPV race preparation. Things you need to confirm includes VTX setup, your drone's performance and failsafe configuration.
Confirming Your VTX Setting
Your VTX or Video Transmitter, as well as your FPV goggles, will only operate under a specific set of frequencies. Having two racers with incompatible frequencies at the same time will cause an Intermodulary Distortion (IMD) or interference with the video received in the goggles.
To reduce IMD, closely stick to the specified frequency for you as this has been assigned to you for this exact reason. Proper spacing has been performed beforehand and making sure that you will comply with it is just basic courtesy to avoid accidents and disruptions during the event.
Confirm Your Drone's Status
Before proceeding to the event venue, it might be wise to run a few checks to confirm that your drone is working. You may check the screws if they are tight, the soldering if it is clean and concise, and if it is flying properly. 
Do take note that it is frowned upon to turn on your drone on the venue itself as this might cause interference for other pilots who are currently running their drones. Make sure that you do all of these before you proceed to the venue.
Do not do any unnecessary drone upgrade just before your race no matter how good that upgrade could benefit you. This is your first race! Unless you are a risk taker, you want to use what you are comfortable with in the race.
Finalize Failsafe Configuration
A failsafe is a safety measure employed to ensure that the drone will automatically drop once it loses connection with the transmitter. This prevents any rogue flights during disconnection – ensuring that no one will be hit or injured even if the connection is severed. 
The standard (and usually built-in) failsafe configuration is around 1-3 seconds after it loses connection, but you could always double-check and comply with the failsafe requirement mandated by the event.
Knowing the Race Itself
Aside from making sure that you are equipped to take on the race, you also need to be familiar with the details of the race itself, days, or even weeks, before the actual event so that you are fully prepared for anything that may happen.
Confirm the Race Venue and Arrange Your Transportation
While I have not had similar experience in drone racing events, I almost missed my Japanese Language Proficiency Test because I went to the wrong test site within the same campus.
To be confident enough that you will be on time and at the right location during the event day, double or triple confirm the race details that were sent to you. This is crucial, especially if you have not been to that place before.
In addition to that, you should arrange your transportation beforehand. This is especially crucial if you are depending on other people to fetch you! Give your driver a reminder even if you have already made arrangements with them. If you need to take the subway, be familiar with the route and schedule. No harm for you to depart earlier. 
Understand the Race Mechanics
Despite being a somewhat obvious thing to do, it is still important to mention that you must comprehend (and not just "know") the details or mechanics of the competition itself. 
Each tournament may have different rules, different winning conditions, different qualifications, and different criteria – all of which are critical in making sure that you are eyeing the right winning plan. 
Having a game plan days before the actual event will help in settling down your nerves and instilling a sense of confidence and calmness that is otherwise turned into an overwhelming level of nervousness and jitters when you do not know what to expect.
Getting Yourself Covered by Insurance
More often than not, insurances will not be covered by the event organizers. This means that when an accident occurs, the person liable for whatever expenses will be incurred due to the incident will be the person in question. 
Knowing how to protect yourself from liability expenses will help secure the safety of yourself, your drone, other participants, and your finances for whatever may occur.
SkyWatch is a great provider of "on demand" liability insurance policies that charges an hourly rate for your flight. It has an initial limit of $500,000, but you may always negotiate with your provider for a higher plan if necessary. Thimble is another great option for on demand insurance. 
Mental Conditioning
Before the actual day of competition, you must allocate some time to properly rest, relax, and clear your mind. Being prepared for the competition is one thing. Being able to handle everything that comes your way whether these are good things or accidents will serve you better in the long run. 
Take at least a few days off without intensive training or without overthinking about what your opponents are going to be like or how well you are going to perform in the actual race.
Use a few days to reconnect with yourself, play your favorite games, entertain your hobbies that you have overlooked somehow while training, and generally be laid-back for a change. After all, a strong will and mental fortitude will always be useful in any situation there is.
First Step Towards the Finish Line
Your debut in the FPV racing world is going to undoubtedly be nerve-wracking. Nevertheless, the only thing that you should remember is that your greatest opponent will always be yourself.
Play your own game, fly your own race. If you are doing your best, results will always come through.
And, remember to check out tips and tricks to help you win races!