FPV goggles are the most crucial, yet expensive element in flying FPV drones. With so many FPV goggles out there in the market, it can be overwhelming for new pilots to make find the best goggles.
To save your time, I've compiled the best FPV goggles in the tables below to help you choose the best goggles. I've included affiliate links in the tables. If you make any purchases through my links, I will get a small commissions for qualified purchases. This help me to maintain the site without additional cost to you.
Best Top of the Line FPV Goggles
| | | | | | | |
| --- | --- | --- | --- | --- | --- | --- |
| | | | | new Fat Shark Dominator HD/Walksnail Avatar | | |
| | | | | | | |
| | | | Built-in digital with Analogue bay | | | |
| | | | | | | |
| | | | | | | |
| | | | | | | |
| | | | | | | |
| | | | | | | |
| | | | | | | |
| | | | | | | |
| | | | | | | |
| | | | | | | |
Best Digital – HDZero Goggles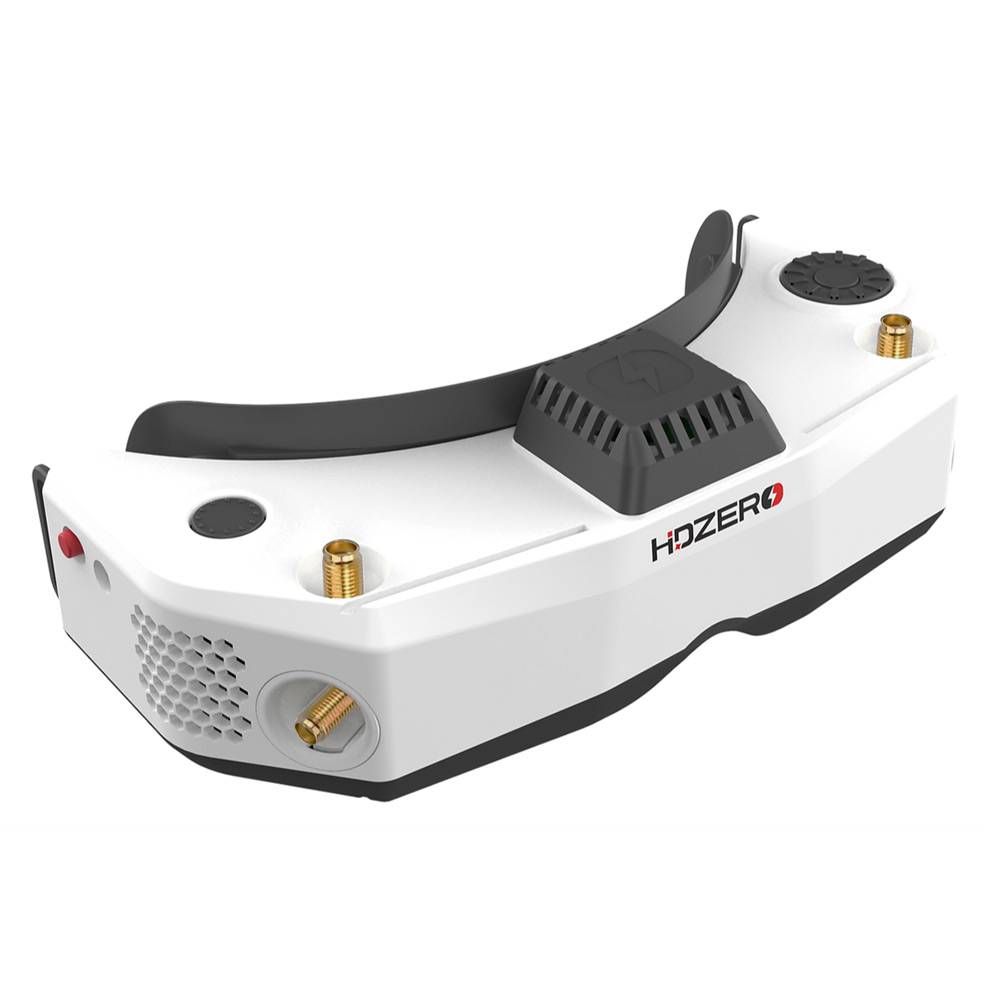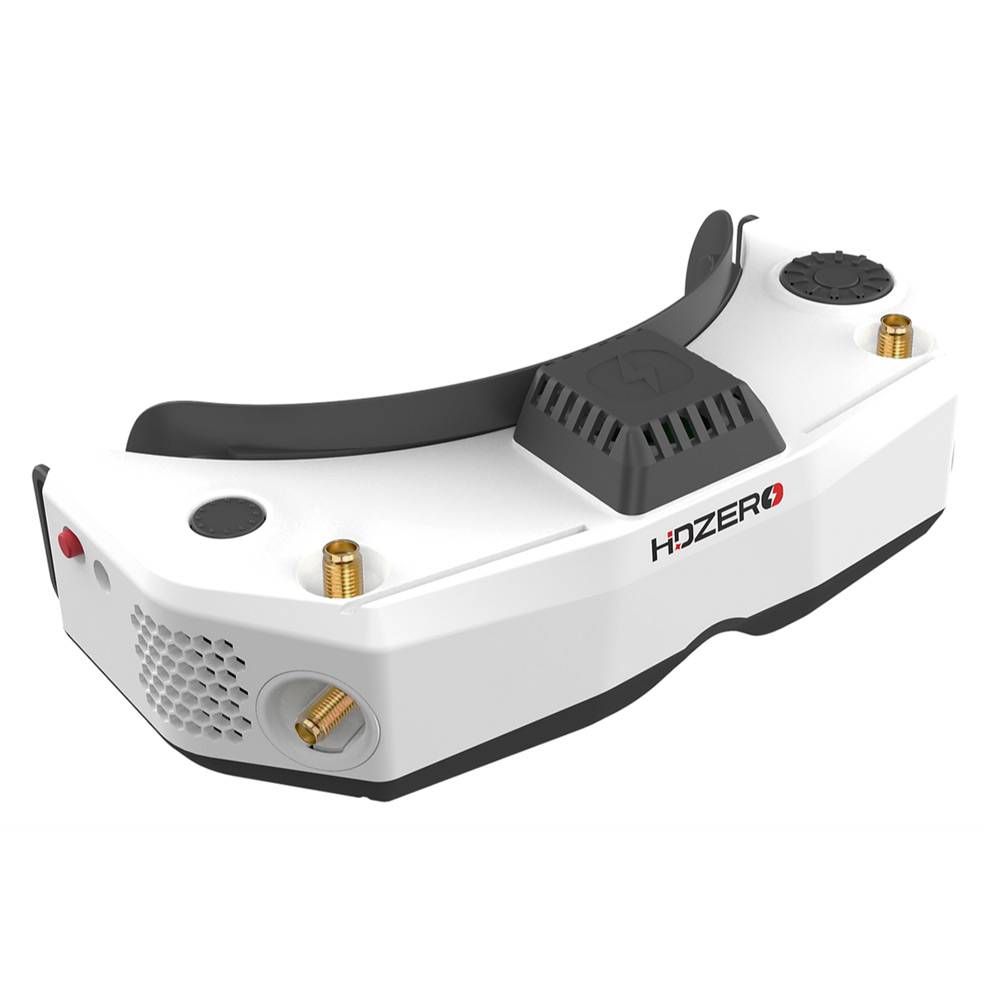 HDZero goggles is one of the best FPV goggles that come with built-in HDZero receiver. That means you can fly digital FPV with this goggles out of the box.
Compared to the DJI Goggles 2 and Fat Shark Dominator HD/Walksnail Avatar, HDZero goggles are versatile. You can easily hook in an analog VRX when you want to fly analog.
Buying this goggles mean that you are subscribing yourself to the HDZero's FPV ecosystem. Like DJI and Fat Shark/Walksnail Avatar system, you can only use the designated HDZero VTX.
However, unlike the other 2 systems, there are 3 different VTX in HDZero to cater different use cases: racing, freestyle and mini drone. This gives you more flexibility in your drone build.
FPV goggles providers may not always give what users want. However, things can be a little different for HDZero, because it is an open-sourced project. That means, it is bound to develop faster with more useful features.
Fat Shark HDO2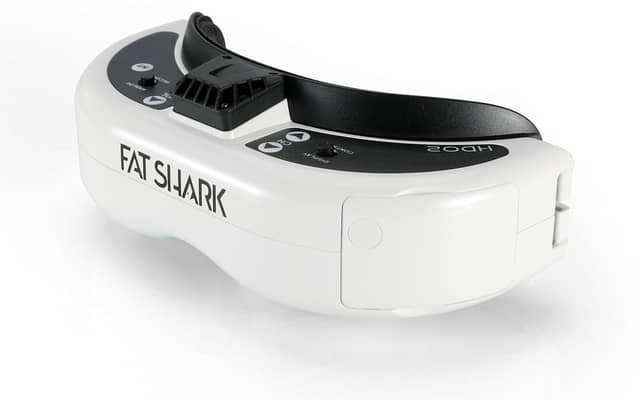 The Fat Shark HDO2 is probably the best analog goggles available in the market. Of course, there are better analog goggles in terms of specifications, but no one beats Fat Shark's customer service, at least for now.
The HDO2 is versatile. It is compatible with either analog VRX such as the RapidFire, or digital VRX such as the HDZero VRX. That means you just need this goggles for both analog and digital FPV.
The downside is also obvious. It doesn't come with any VRX. You will need to fork out extra money for a receiver.
The Fat Shark HDO2 features 1280 x 960 resolution, 46° field of view, adjustable interpupillary distance (IPD), video recording, fan speed control, and an on/off switch (which is not available on some Fat Shark models).
You can power the Fat Shark HDO2 using a Li-Ion battery. To me this is important because that means I don't need to manage extra LiPo batteries that carry higher risk.
Lastly, a good news for those wearing lenses: the Fat Shark HDO2 has a built-in focus adjustment from +2 to -6 diopter! If you have mild myopia or hyperopia, you don't need to buy extra corrective lenses to use your goggle!
Best FPV Goggles below $400
Skyzone SKY04L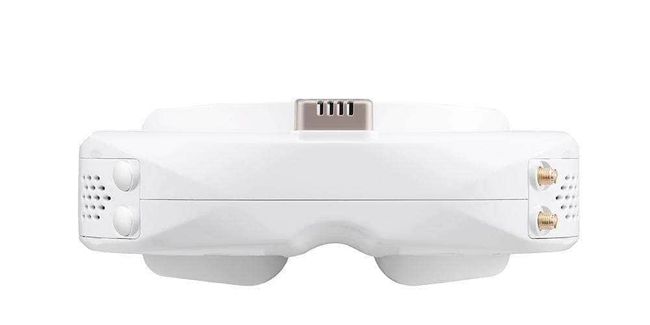 SkyZone SKY04L is the best value FPV goggles at the $300 price point. It comes with a SteadyView receiver, a comparable receiver to RapidFire and TBS Fusion. This means you don't have to fork out extra money to buy a VRX, unlike the Fat Shark Altitude.
It has a 1280×960 resolution on a LCOS screen with 46 FOV°. It is suitable for those with myopia and hyperopia thanks to its wide focal adjustment range.
If you are thinking of upgrading to digital FPV in the future, SkyZone SKY04L can fit a Shark Byte receiver.
Eachine EV200D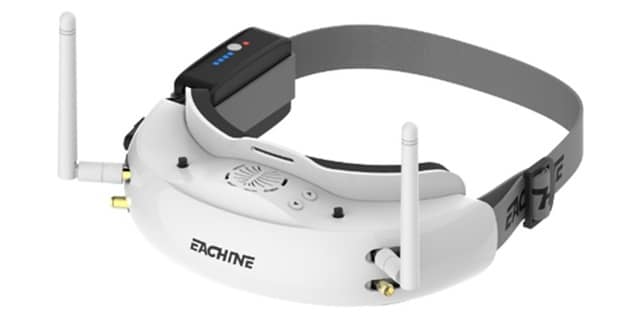 I would argue that you need at least Eachine EV200D or equivalent to really enjoy FPV. No doubt, there are cheaper, workable goggles out there. But those often come with compromised quality and don't really give you the minimum experience that you deserve from flying FPV drones.
The Eachine EV200D comes with all the desired features you that you need on an FPV goggle: 42 FOV, DVR for recording, 1280×720 resolution, built-in fan, adjustable aspect ratio, adjustable IPD, supports diopter lens, 2 receiver module bays, and 2 diversity receiver modules!
Best FPV Goggles below $300
Fat Shark Recon HD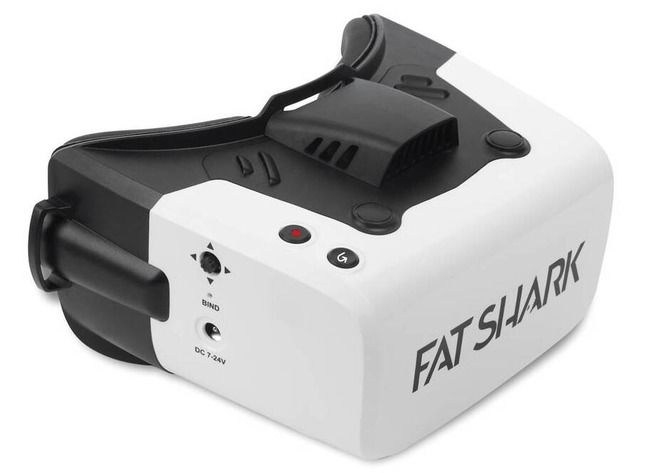 Recon HD is the first non-DJI FPV goggles with digital FPV capability without the need to buy an extra VRX!
Recon HD has a whooping resolution of 1920 x 1080. It has a diversity system, DVR and a fan inside to prevent fogging.
There are 2 downside of Recon HD. First, it is a box goggles, which doesn't look as cool as compact goggles.
Second, since the VRX is integrated, and there is no external module bay, you can't use this for analog drones.
Note that this only work for HDZero VTX.
Best Budget FPV Goggles
Best Receiver Module
Most of the higher end FPV goggles do not come with a receiver module. Because of that, you need to fork up some extra bucks for the receiver. Here are some of the best video receiver (VRX) in the market that you can get.
Best Digital – HDZero Receiver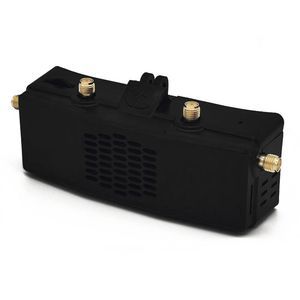 HDZero is one of the top 3 digital FPV systems aside from the DJI and Fat Shark/Walksnail Avatar. I recommend going for HDZero because there are more options on the VTX and cameras.
Unless you are using HDZero goggles, you need this receiver if you want to use HDZero VTX.
HDZero receiver can be used on any FPV goggles with a mini HDMI port. You will an adapter if your goggles have a micro or full-sized HDMI port.
Depending on the goggles you use, you might need to use a 3D-printed bracket to hold the VRX. The included bracket would fit well to Fat Shark goggles.
New Best – TBS Fusion V2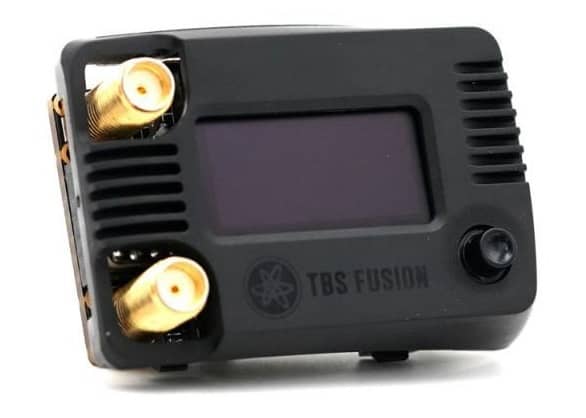 Aside from the expected quality, the additional benefits from using TBS Fusion is the integration with its Unify VTX that allows interesting functionalities such as adjusting the power output of your VTX automatically in response to the change in RSSI (signal strength), automatically aligning the channels of your VRX and VTX. 
If you crash your drone and can't find it, the TBS Fusion can act like a radar to help you locate your drone through the signal strength. It also has a lap timer feature which allows you to time your lap. No more manual timer or additional lap timer required!
Top of the Line – ImmersionRC RapidFIRE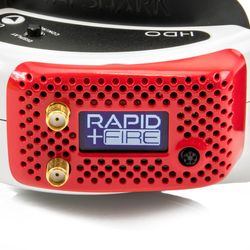 RapidFIRE used to beat TBS Fusion in the space of VRX, until TBS Fusion V2 is out in the market.
Priced slightly higher than TBS Fusion, RapidFIRE is on par with its competitor. If you find RapidFIRE selling at a lower price than TBS Fusion, you might want to get it.
Best Affordable – Eachine Pro58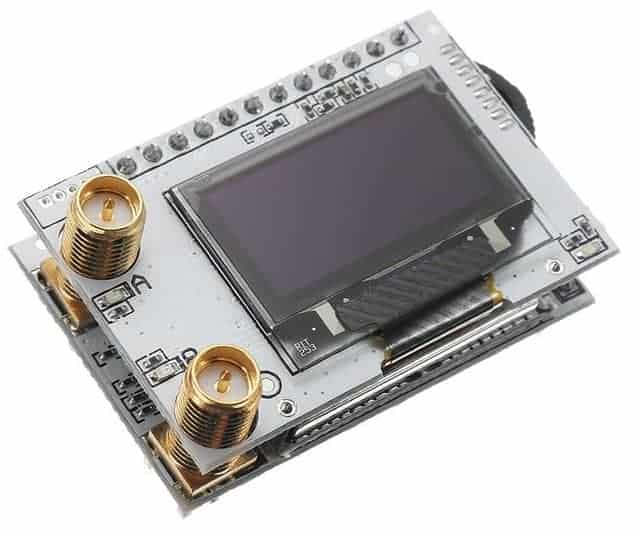 If you are not ready for the pricey TBS Fusion, consider Eachine Pro58. The Eachine Pro58 is a super affordable diversity receiver. 
Consider getting the Achilles mod to unlock more potentials such as lap timer, crashed drone searching, frequency optimization and many more from this budget receiver module.
You will need an ST-Link adaptor to flash the mod though.