If you want to fly FPV indoors, a mini FPV drone, also known as the tiny whoop, is the best option. In this article, I'll list down the best tiny whoops that you can buy, their specs, and their pros and cons to help you make an informed decision.
What is a Tiny Whoop?
There isn't a strict guideline on the classification of tiny whoop. Different people, leagues or competitions may interpret tiny whoop classes differently. 
In total, a tiny whoop is a small indoor FPV drone with propellers between 31-40 mm surrounded by covers or ducts, and uses brushed or brushless motors. The common wheelbase size is 65-75 mm. Tiny whoops usually operate on 1S to 2S batteries. 
At the same time, there is this trademark called the Tiny WhoopTM, based in Fort Collins, Colorado. This company has made their product, the Tiny WhoopTM so popular that all drones under the same category are collectively called tiny whoops. 
Protective Covers or Duct
All whoops have protective covers or ducts to protect the props and motors from crashes. This prop guard also reduces the damage on the surface that the drone crashes upon, since the rotating props are encased. Essentially, it makes it safe to fly indoors.
Wheelbase
Wheelbase is the distance between 2 diagonal motors. Both the 65 mm and 75 mm wheelbase are popular for tiny whoops.
65 mm whoops are more agile, but 75 mm whoops are more powerful, thanks to the bigger motors and batteries.
Battery Cell Count
Many tiny whoops run on 1-2S battery packs. 1S means 1 cell, while 2S means 2 cells. The higher the cell count, the more powerful the drone is.
A tiny whoop with 2S LiPo can be flown outdoors under calm weather, but it is too powerful if you want to fly it inside your house, unless your house is big. Give it a small throttle, and it may hit the wall. 
Motors
In the past, tiny whoops used to have brushed motors, which are cheaper and more compact. With the advancement of technology, most tiny whoops nowadays use brushless motors, which are more durable.
Why Fly Tiny Whoops?
Generally, people fly tiny whoops because they are cheap and suitable for indoors. Smaller drones are built on smaller and less powerful components, which don't cost as much. They can be controlled easily to fly inside your house regardless of the weather condition.
There are various reasons for flying indoors, including accessibility, avoiding the need to register under the FAA (Federal Aviation Administration), or personal preference. Not everyone can find a suitable spot to fly their drone, and bigger drones are just too powerful and dangerous to maneuver in a house with tight space.
With their smaller and weaker motors, tiny whoops can be easily carried away by winds. Having said that, they can be flown outdoors in areas protected from strong winds.
Best Tiny Whoops for 2023
Here is the list of best tiny whoops for 2023. We'll start with a comparison table, followed by reviews of individual whoop.
Note that this article contains affiliate links. I will get a small commission for eligible purchases made when you click on those links, at no cost to you. This will support the maintenance of this website. 
Comparison table of best tiny whoops:
Happymodel Mobula6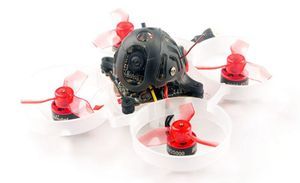 Mobula6 has been around since 2020 (could be even earlier), and remains relevant today. It is perhaps the most popular tiny whoop in the market. 
The Mobula6 has a 65 mm wheelbase, and uses 31 mm props. The original edition comes with the old FrSky D8 protocol. You will need a transmitter that supports ACCST to operate the drone. 
The latest edition of Mobula6 comes with ExpressLRS, which is a strong, long range radio link protocol (read more about ELRS). You should definitely go for the one with ELRS as it is much better than FrSky ACCST in terms of range. ExpressLRS receivers by Happymodel are among the best out there. You don't have to worry about its quality.
Depending on the editions you buy, you may be able to choose the motor KV. Use the one with higher KV as it gives you more power.
If you prefer to fly digital FPV for its range and video quality, Mobula6 also has a digital edition. The digital variant comes with HDZero Nano Lite, the only reliable brand for digital FPV aside from DJI at the point of writing.
There's also an analog HD variant with a Runcam Split3 Lite to give you a 1080p video from its DVR, if digital FPV is way beyond your budget. While this edition gives you better video, it is slightly heavier than other editions.
Mobula6 ELRS has adjustable VTX output between 25 to 200 mW to give you some extra range.
Happymodel Mobeetle6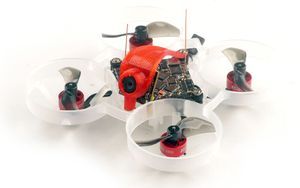 The Happymodel Mobeetle6 is an upgraded version of the Mobula6. Similar to Mobula6, it has a 65 mm wheelbase and 31 mm props. 
Instead of 3-blade props, Mobeetle6 uses 2-blade props due to smaller motors, and it has an AIO FC with a built-in FrSky or ELRS receiver. As a result, the Mobeetle6 is the lightest tiny whoop in this list, weighing only 17.5 g! 
As always, ELRS should be your primary choice as it gives superior range. If you are worried that the video range doesn't keep up, fret not. The VTX power on Mobeetle6 can go up to 400 mW, which is more than enough for indoor use.
At the moment, Mobeetle6 only has the analog version.
NewBeeDrone AcroBee65 BLV4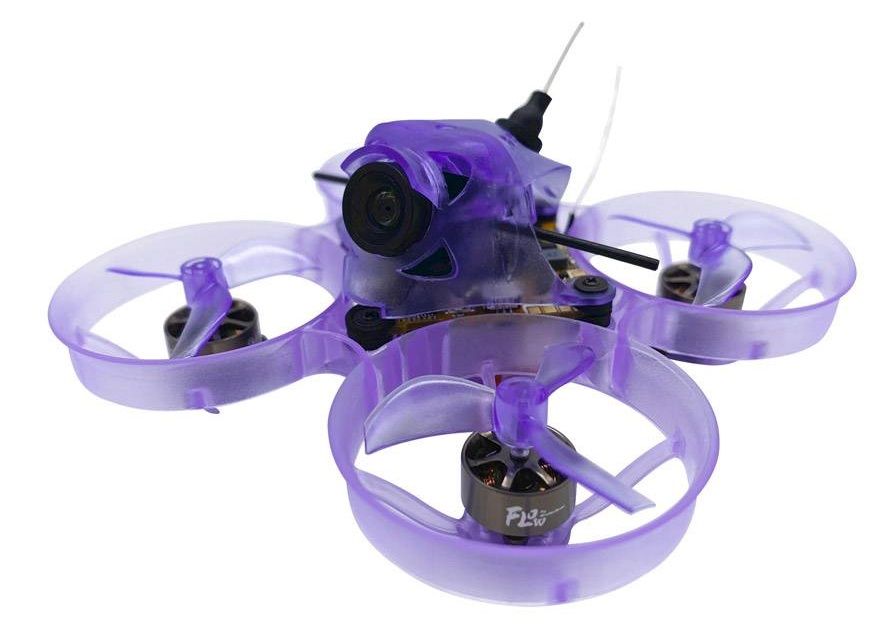 The Acrobee65 BLV4 is a capable whoop with some interesting features. It has good flight time thanks to its motor setup, although there is still room for improvement.
In terms of radio, Acrobee BLV4 has a built-in diversity Express LRS receiver for better signal strength and extended range. However, flashing the receiver with Express LRS configurator may be a hassle
On top of that, the BLV4 uses a new system called Smart Max. It detects heat buildup in the VTX, and reduces the output power to extend the transmitter's longevity.
The frame of this quad is a bit heavy. All up weight can go beyond 32 g, making it a heavy 65mm whoop.
Some users have reported intermittent OSD issues. However, Newbeedrone offers dedicated support for their products, which is a plus.
Newbeedrone quads use different plugs for their motors. That means you can't easily change the motors to other brands. Not a big deal.
Newbeedrone quad uses different plugs on its FC, and locks you into using their motors. If you want to use other motors, you need to do your own soldering.
Overall, Acrobee65 BLV4 is a good option for FPV pilots who are looking for a whoop with good flight time and dedicated local (US) support. However, those who are looking for a top-performing whoop with a lighter frame may want to consider other options.
Happymodel Mobula7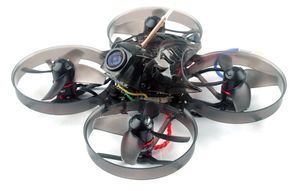 Mobula7 is another popular tiny whoop from Happymodel. It is not the successor of Mobula6, but more of a larger and powerful big brother.
Mobula7 is 10 mm bigger than Mobula6 in terms of wheelbase. It runs on more powerful 40 mm props, using 1-3S batteries. As the bigger brother, its VTX can support 25-200 mW, or up to 400 mW (depending on variants) to give you even greater range.
Variants of Mobula7 are similar to Mobula6's. It supports either FrSky D8 or ELRS, which is the preferred one. It also comes as either an HDZero digital edition, an 1080p HD analog edition, or a normal analog edition. Note that both digital and HD versions are almost double the weight of their normal analog counterparts, and so, will not fly as well.
Best Tiny Whoops for Beginners
If you are getting a tiny whoop as your first FPV drone, you might want to consider GEPRC TinyGo or EMAX TinyHawk III. They come as ready-to-fly bundles that include the radio transmitter, FPV goggles and the drone itself. Read more about these 2 whoops here.
Both TinyGo and TinyHawk III are durable, making it suitable for beginners who will likely crash. Moreover, all the necessary setup has been done by the manufacturers, and you can fly the drone out of the box.
Essential Tools for Tiny Whoops
Other than the obvious radio transmitter and FPV goggles, you also need batteries and a charger for your tiny whoops. Here's my recommended batteries and chargers for tiny whoops.
Best Batteries for Tiny Whoops
Most of the tiny whoops use LiHV batteries for higher power and capacity at a lower weight (read more about the differences between LiHV and LiPo), while also supporting LiPo. LiHV batteries should always be your default option.   
Batteries are connected to your tiny whoop through a connector. Most tiny whoops have a PH2.0 connector. Make sure the batteries you buy have a compatible connector.
There is another type of connector, called BT2.0 connector. This type of connector is preferred by tiny whoop enthusiasts and racers. By being more efficient, the BT2.0 connector is more superior than the PH2.0 connector. In a nutshell, it offers slightly longer flight time and stronger power than batteries with a PH2.0 connector. 
If you plan to use batteries with BT2.0 connectors, your tiny whoop needs to have that connector. More likely than not though, it wouldn't have that. Fortunately, you can always replace the PH2.0 connector on your tiny whoop to a male BT2.0 connector (Amazon), if you are willing to solder. 
If you want the best performing batteries for your tiny whoop, I recommend getting the Tattu 1S (GetFPV | Banggood) or NewBeeDrone Nitro Nectar Gold (GetFPV). Both are reliable, but slightly more expensive. If budget is a concern, your options will be BetaFPV 's LiHV batteries (GetFPV | Banggood).
Best Chargers for Tiny Whoop Batteries
BetaFPV 6 Port 1S Charging Board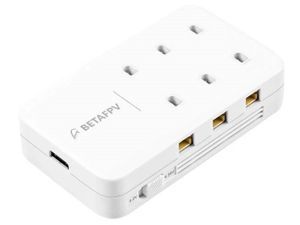 If you have lots of batteries to charge, get this BetaFPV 6 Port 1S Charging Board. It allows you to charge 6 batteries at high speed with up to 30 W power input. 
This charging board has 6 BT2.0 ports and 6 PH2.0 ports. You can use either BT2.0 or PH2.0, or both at the same time, depending on the connector on your batteries. Bear in mind that you are supposed to charge up to 6 batteries at once, not 12.
You can also toggle between LiHV and LiPo modes. However, you can't charge both at the same time.
NewBeeDrone Nectar Injector Smart Charger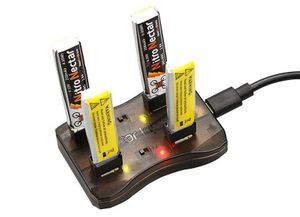 The NewBeeDrone Nectar Injector Smart Charger is a multi-batteries charger with 4 PH2.0 ports. You can charge 2 LiHV and 2 LiPo, or 4 LiPo/LiHV simultaneously.
This charger can monitor the voltage of each battery separately to prevent overcharging one battery, which is full while the rest are still charging. This charger can also be used to revive dead batteries resulting from over-discharging. 
Make sure you use a 5 V power input to operate the charger. Lower voltage will slow down the charging speed.
BetaFPV BT2.0 Battery Charger and Voltage Tester V2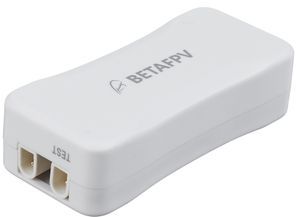 This charger is for you if you are using only LiHV batteries (4.35 V) with a BT2.0 connector. Don't use it for standard LiPo (4.2 V) charging.
BetaFPV BT2.0 Charger V2 comes with 2 charging ports that allow you to charge 2 batteries at once. This is probably not enough, but you can always buy more chargers. One of the charging ports can be used as a battery tester to check the battery voltage.
You can power up this charger with your phone charger, as it has a Type C power inlet. Be sure that you have a 5 V and 2 A power supply to get the full benefit out of it.