The new Fat Shark Dominator and Walksnail Avatar FPV goggles are the biggest thing in the FPV hobby in mid 2022. Both goggles are identical in specifications and functions. The only difference is, different companies make them. Many hobbyists wonder if it is worth buying this expensive gadget.
In general, Fat Shark Dominator or Walksnail Avatar is worth buying if you are new to digital FPV, and have not invested in other FPV systems. With this product, you had to use only the Avatar FPV system. If you plan to fly both analog and digital FPV, this product is not for you, since it doesn't support analog FPV.
Essentially, Fat Shark Dominator/Walksnail Avatar works only with the Avatar VTX and camera. This is not a big deal, since DJI goggles also work only on DJI Air Unit. But, if you already own either DJI or HDZero products, there isn't any incentive to move over. 
The features and specifications of Fat Shark Dominator/Walksnail Avatar are on par with its competitors, making them a good choice for anyone who wants to fly digital FPV. However, it is not cheap. You would want to know its pros and cons before making a decision. 
What is the Difference between Fat Shark Dominator and Walksnail Avatar?
Both Far Shark Dominator and Walksnail Avatar are different in appearance, but both have the same specs. The only key difference perhaps lies on their level of customer service. Fat Shark has been in the FPV goggle market for many years, and it is well known for its good customer service.
Meanwhile, Walksnail Avatar is still new. Its customer service level is yet to be tested.
Where to Buy Fat Shark Dominator/Walksnail Avatar
You can buy the Fat Shark Dominator/Walksnail Avatar from the links below. I earn a small commission if you make eligible purchases after clicking the links. This helps me maintain the website at no extra cost to you.
Do note that Fat Shark has another series of FPV goggles called the Dominator. Those goggles are analog. Make sure you get the correct one.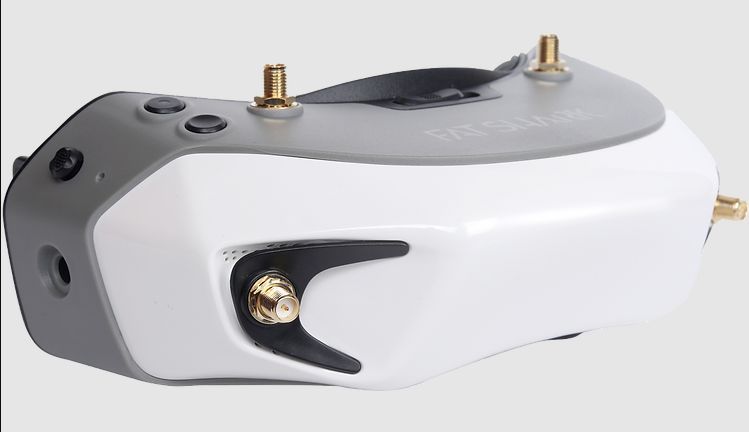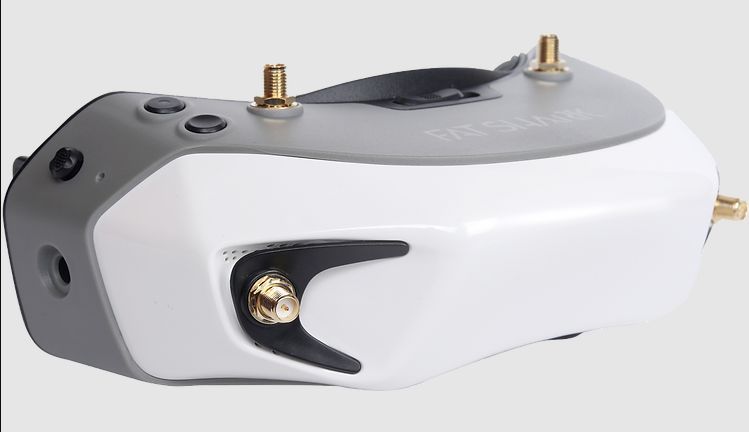 Buy Fat Shark Dominator at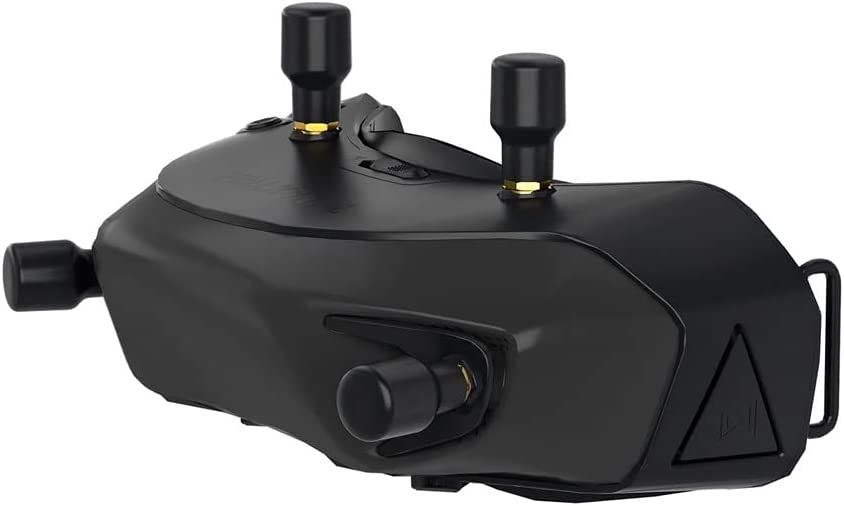 Buy Walksnail Avatar at
Specifications and Features
Field of View (FOV): 46°
Inter-Pupillary Distance (IPD): 57 ~ 70mm (adjustable)
Adjustable Focus Range: +2 to -6 diopter
Display: Full HD 1080p OLED Dual Micro Displays
Input voltage: 7-21V (2S-5S)
Transmission power: 25-1200 mW
Resolution/frame rate: 1080p/60 FPS or 720p/100 FPS
Integrated HD DVR
Adjustable Anti-Fog Ventilation
8 operating channels
HDMI out
Power button
True diversity
4 SMA antenna connectors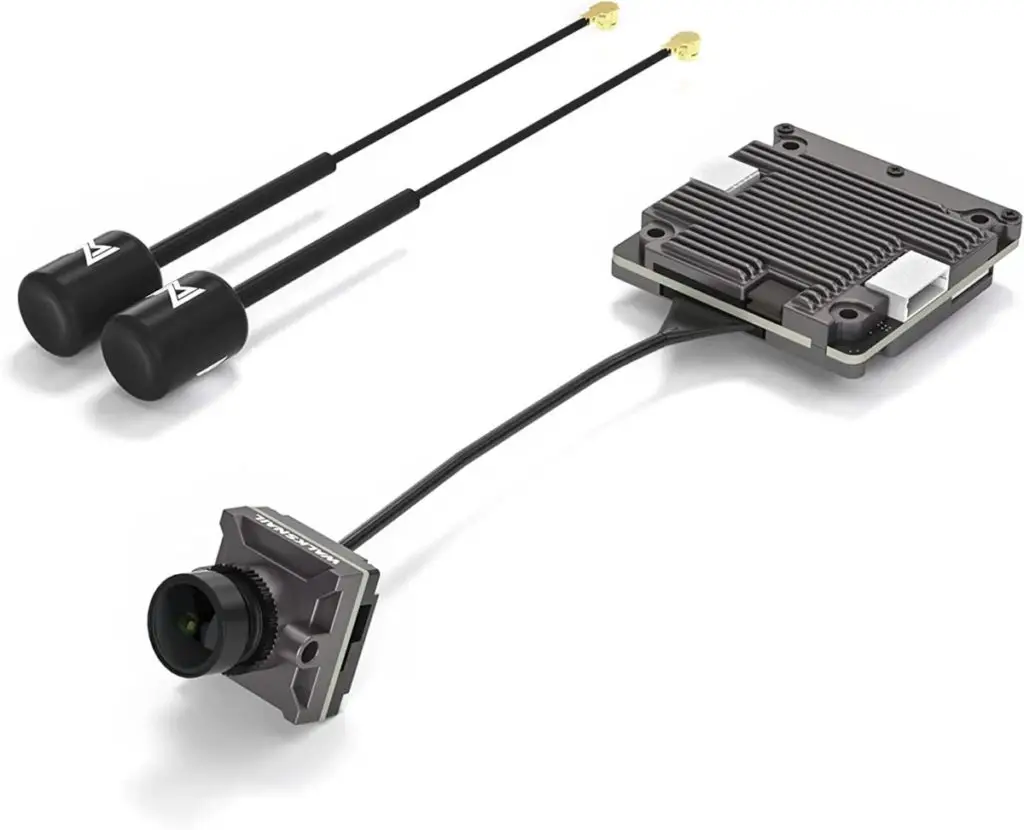 Highlights
Here are the key highlights that make Fat Shark Dominator/Walksnail Avatar worth getting.
OLED display with 1080p at 60 FPS or 720p at 100 FPS.
Full Betaflight OSD support. You can now navigate the OSD menu using your radio, and don't need to rely on a firmware upgrade whenever there are any changes in Betaflight OSD. 
Power button on the goggles. You can choose not to use the power button by latching it.
Focal adjustment between +2 to -6 diopters. This is good for those with moderate eye conditions.
Can easily bind to VTX by pressing just 1 button.
Built-in USB C HDMI out, suitable for those who want to do streaming.
Diversity on VTX, giving better signal and range.
Choices between micro (19x19mm) and Nano (14×14 mm) cameras.
Lowlights
The Fat Shark Dominator/Walksnail Avatar do have some lowlights that may set you back. Let's see if those are deal breakers for you.
Higher latency than competitions, even though it is advertised otherwise. 
Shorter range and video quality than DJI FPV.
Antennas not included. You need to fork out extra cash to buy the antennas.
Doesn't support analog VRX. You will need separate goggles if you are also flying analog.
Doesn't support diopter lenses. Those with serious eye conditions may need to wear contact lenses.
Can't be powered by 6S LiPo, making it inconvenient for those using only 6S battery packs.
Unless it is turned off, the goggles continue transmitting in full power, causing interference to nearby pilots.
Only 1 VTX and 2 camera options are available in the market at this point of time. 
Less durable VTX.
Odd VTX mounting size (25×25 mm). May need to drill holes on the frame, or use creative mounting methods.
8 GB non-expandable, on-board VTX memory. Can store only 20 minutes of 1080p recording.
Dominator/Avatar Versus DJI
To help you get a clearer picture on options available, I've compiled the comparison between Dominator/Avatar and DJI in the table below.
Fat Shark Dominator/Walksnail Avatar

1080p at 60 FPS

720p at 100 FPS

1080p at 60 FPS

720p at 120 FPS

Variable, as low as 22 mm

Variable, as low as 28 mm

Require analog module adapter and analog VRX
What are the other Alternatives?
If you already own analog goggles and plan to fly both analog and digital FPV, getting a Walksnail VRX is a cheaper option. You can connect the Walksnail VRX to the HDMI-in port on your analog goggles.
By doing so, you just need to maintain a pair of FPV goggles, and switch between analog or digital by simply swapping the VRX.
If you have a tight budget, but plan to fly only digital FPV, get the Fat Shark Recon HD or Scout HD.
Unleashing the Potential
To get the most out of Dominator/Avatar, there are a few things that you need to do before using the goggles.
First thing you need to do is to flash the firmware of your goggles to the latest version. This ensures all bug fixes are implemented, and all new features are available for your goggles. Do remember to reset all settings after a firmware flash, or it might cause some glitches.
Next, you can unlock more operating channels and transmission power.
The Dominator/Avatar supports 8 operating channels. In certain regions, it could be shipped with only 4 operating channels, which you can unlock manually. Simply follow the instructions on Fat Shark or Walksnail, depending on which product you have. The same file allows you to unlock the highest transmission power.
Lastly, you should adjust the frame rate of your goggles.
Frame rate is crucial in digital FPV. A higher frame rate means you receive more images (aka frames) per second, and that translates to a lower latency. If you want a more responsive video, especially when there is interference, set your goggles on the high frame rate.