Given the competitive nature of drone racing, you would want to fly in races to test your skill. However, it can be difficult to find one, especially for beginner. In this guide, I'll share with you how to find FPV drone races that you can join.
To find FPV drone races, join a league or club. MultiGP is your first choice. You can compete casually at the local chapters, or join races. DRL and DCL are other platforms to consider but you will fly in simulation until you get to the finals. You can also find local meetups for races on forums, Meetup.com, or social media platforms. 
Leagues or clubs are the easiest way for you to find and join a race. On top of that, you can get to know other pilots and fly with them casually.
MultiGP Drone Racing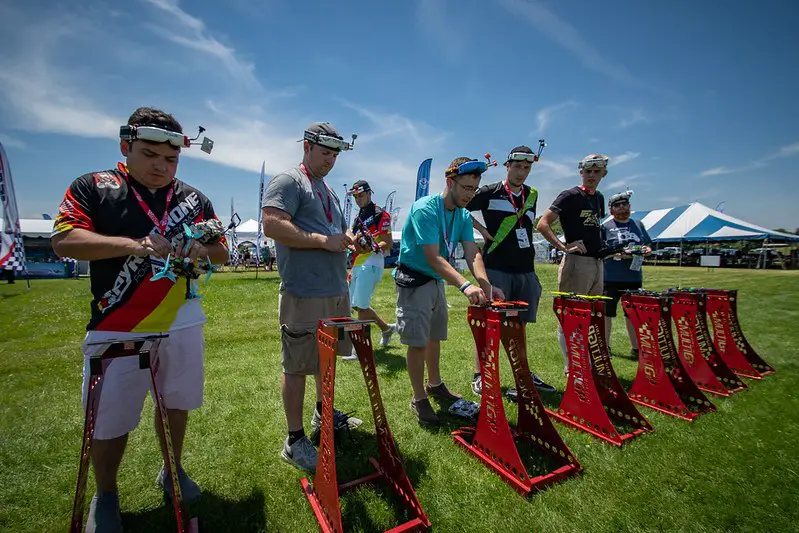 The MultiGP Drone Racing league is probably the largest global league that hosts both competitive and casual events that even amateurs could participate in. 
There are around 500 drone racing chapters and roughly 20,000 registered drone pilots worldwide, competing in various classes that feature different specifications and rules. 
To enter, you would have to register on their website and select a chapter that is close to your location. Each chapter will have its respective racing meetup or tournaments, and each one could also define the classes that they would be utilizing. You can even register a new chapter, if it is not available in where you are. 
Keeping track of the chapter of your choice will then update you regarding events that they will be hosting and that you can participate in. If this seems too "local" for your taste, MultiGP also hosts regional, national, and international racing championships that you could always consider. 
With MultiGP, you are presented with a wide array of challenges that offers versatility and flexibility – making it one of the best options for either your first few races or your search for big, glamorous leagues.
Drone Racing League (DRL)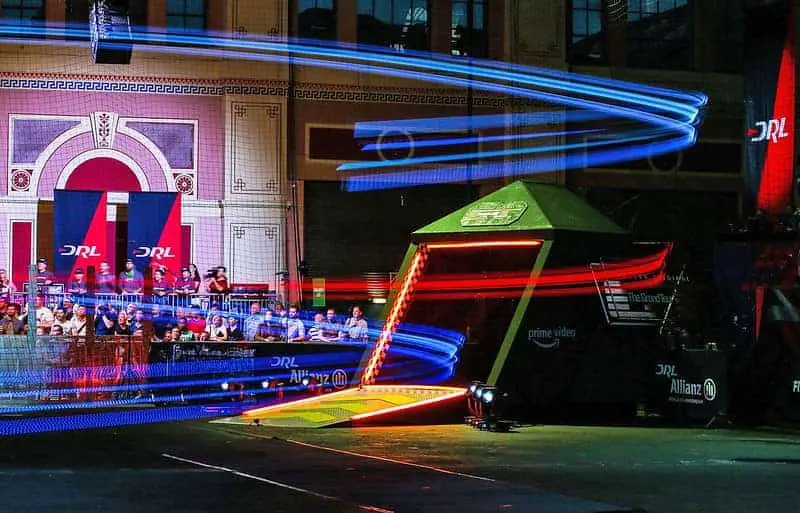 The most hyped league in drone racing is probably the Drone Racing League or DRL. It is one of the elite professional global drone racing leagues that mainly focuses on the skill of the pilot instead of the quality of the drone that they are operating. 
DRL provides the drones that will be utilized in the actual competition – making it a matter of how they are maneuvered throughout the track instead of the specifications that are incorporated into the building of the drone. 
Most of the races in DRL are done using the DRL simulator available on Steam, Playstation and Xbox. Through the realistic simulations, you can compete with pilots from all over the world. Of course, you can still compete offline using the DRL Drone (if you own one).
Top pilots who reach the finals will then compete with real FPV drones, and make a living from it.
Drone Champions League (DCL)
Drone Champions League (DCL) is the European version of DRL. In DCL, you can fly with other pilots using a simulator on Steam, Playstation or an Xbox. Similar to DRL, you can compete to get drafted for the grand finale in real life.
Velocidrone
Velocidrone is a drone simulator. Pilots often organize virtual races through the Velocidrone platform. If you can't go out for a race, Velocidrone is another good option.
Other Local Leagues or Clubs
If you have searched the internet, you will realize that many leagues and clubs suffer to survive, mostly due to funding and/or COVID-19. It is always worth scouring the internet for surviving leagues or clubs nearby so that you can participate and contribute to the FPV drone community.
Join the Local Meetup Groups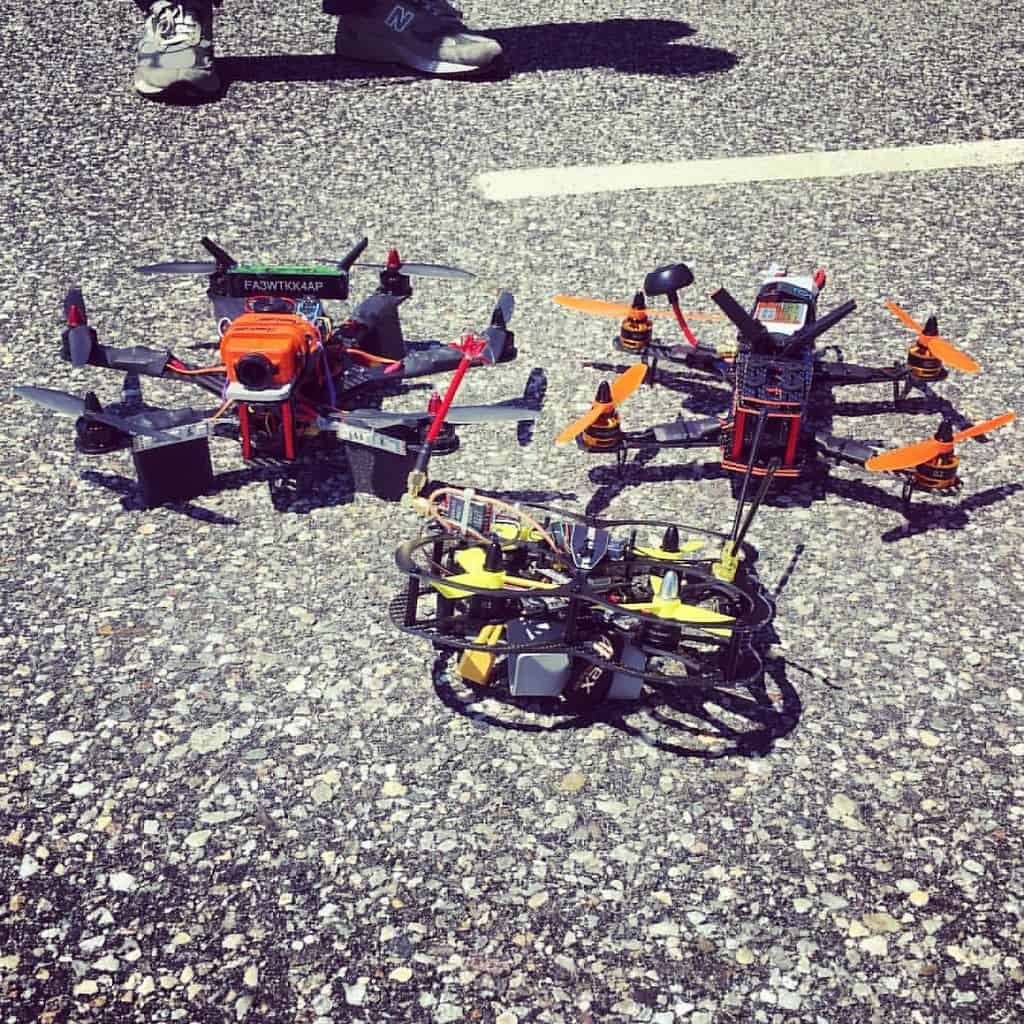 There are definitely people out there who have passion for FPV drone racing. With the internet, we can easily find them!
To look for a local meetup group, you can search in Meetup.com, social media platforms such as Facebook, or use various FPV drone forums. Some of the active forums includes quadcopterforum.com, uavcoach.com, flitetest and reddit. 
The Bottomline
It can be difficult to search for a race that you can participate in, especially if the FPV drone is not popular in where you are located. If you can settle with virtual drone racing, you will have more options. But if you are really into FPV drone racing, you can always organize your own meetup group or your own race event!
Do check out my guide on how to win FPV races, and prepare for your first FPV race.