Buying an FPV drones is easy: study the specifications, choose a drone and pay! But there are things that you need to know beyond the specifications of drones. Here's what you need to know before buying an FPV drone. 

FAA Regulations 
This might shock a lot of people, especially considering that some people use drones only for  recreational activities. One would not think about legal registrations when it comes to drones as this is usually not the first thing that would pop into your mind when you think of "remote-controlled drones" that you fly with your friends. 
However, you need to know that the US Federal Aviation Administration has a certain protocol for drones that fit a particular criterion. The US FAA requires drone-owners to register their unmanned aircraft. As such, it is important to consider this when buying or building your drone as this will serve as an additional hassle when you are planning to operate your drone in a public place.
There are 2 categories of registration for drones weighing less than 55 lbs (25 kg) with different requirements: the Part 107 and the Exception for Recreational Flyer.
If you are compensated for flying (eg. selling your FPV footage) you need to register under Part 107; Part 107 requires you to have a Remote Pilot Certificate, which you can obtain by studying and passing an exam.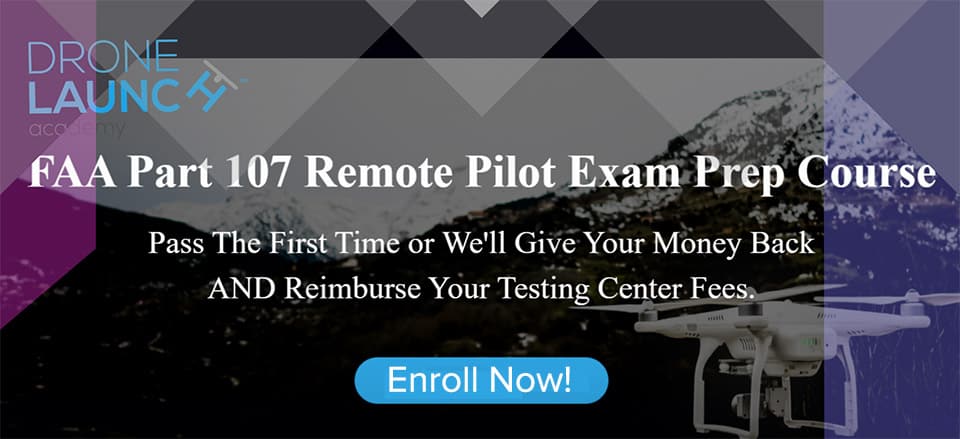 If you are flying for recreational purposes using drone weighing more than 0.55 lbs, register under the Exception for Recreational Flyer. You will need to pass the FAA's TRUST (the Recreational UAS Safety Test).
Taking TRUST is free of charge, and you will definitely pass the test. If you got any answer wrong, the system will remind you which is the correct answer and the rational behind it. You will have to produce your TRUST certificate when flying your drone for recreational purposes, if approached by a law enforcer.
It is also worth noting though that FAA regulations are only applicable for outdoor flights and that appropriate licensing is not necessary when you have a personal indoor track. However, if you are set on buying an FPV drone, it wouldn't hurt to obtain these necessities, or at least take note of it when buying the drone of your choice. 
Some people choose to avoid registration for recreational purposes by getting a drone weighing less than 0.55 lbs/250 g. However, do bear in mind that if you are compensated for flying, you still have to register your drone even if it weighs less than 0.55 lbs/250 g.
Whether or not you need to register your drone, you must always comply with the regulations so that you know what you can or cannot do with your drone. Bear in mind that the regulations are always evolving so keep yourself updated with the latest development in the FAA.
FCC Regulations
Another thing to consider is the Federal Communications Commission (FCC) regulation. If your drone is not using an FCC certified video transmitter, you will need to get an Amateur Radio Technician License to legally operate your drones. This is because uncertified transmitters may carry the risk of interfering with other radio or telecommunications systems, and hence users should have some level of knowledge to operate them. 
Note that a non FCC certified video transmitter can still be legal, for as long as it falls under permissible frequency. However, to operate them, you need the knowledge, which is covered under the FCC Amateur Radio Technician License.
While getting the Amateur Radio Technician License is not difficult, you can choose to avoid that by buying an FCC certified drone. Not many drones or transmitters out there are FCC certified though, and most of them have mediocre performance.
Insurance Policies and Its Terms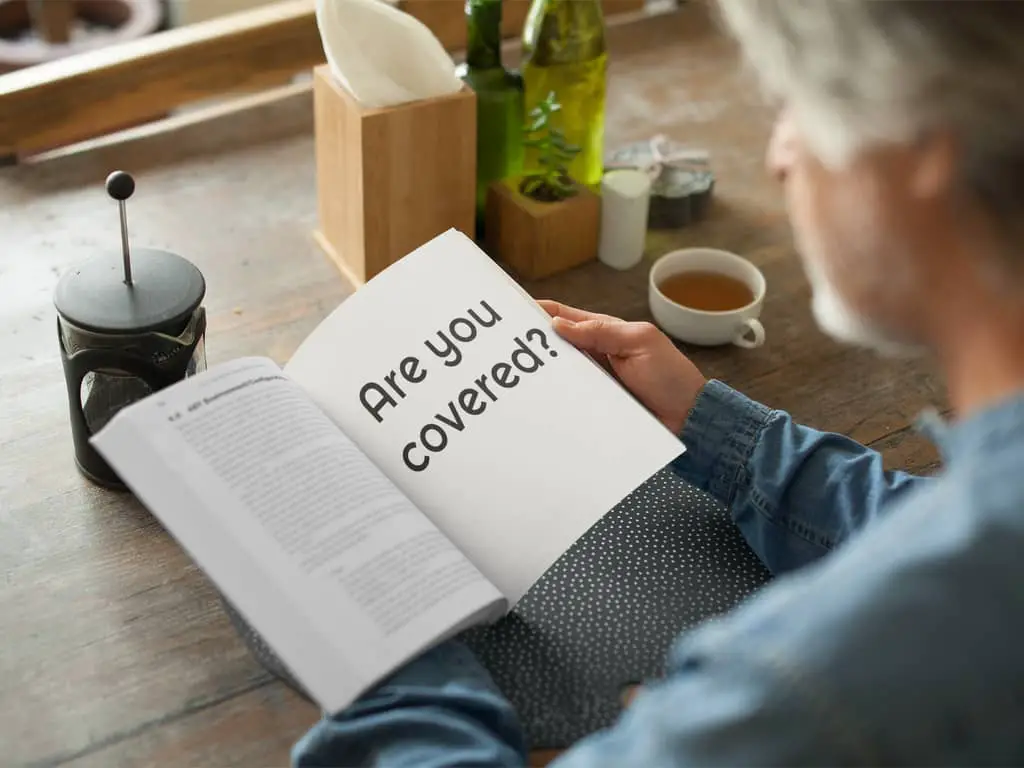 Drones are undoubtedly costly with their price ranging from $40 to $2000 depending on the model. As such, any damage to your drone must be mitigated or at least minimized to ensure that your money will not simply go down the drain in a week or so. Knowing how to operate your drone safely is one thing, but it is also important that your drone is covered by some sort of policy that will cover unforeseen grounds, and make sure that your investment in your drone is not put to waste.
There are two types of insurance that you could avail of. First is the "Drone Liability Insurance" that covers pretty much everything that normal car insurance would – property damage, injury, accidental crash, and even certain medical costs incurred by your drone's impact. 
The scope will vary depending on your insurance company, and the cost is variable depending on the coverage that you would like to avail. You need a personal liability coverage if you are flying for recreation, and a public liability coverage if you are paid to fly.
You could always opt for the "on-demand" liability insurance which only requires you to pay for the times that you are flying your drone, bringing about the possibility of just paying around $5 per hour (eg. Thimble and SkyWatch). Otherwise, you can sign up for a full membership at $75 per annum with the Academy of Model Aeronautics (AMA) to get free personal liability insurance.
You may have heard of the term hull insurance. This insurance cover your drone from any damages. At the point of writing, this is only relevant for DJI FPV (under the brand DJI Care), but not other FPV drones.
One… Two… Crash!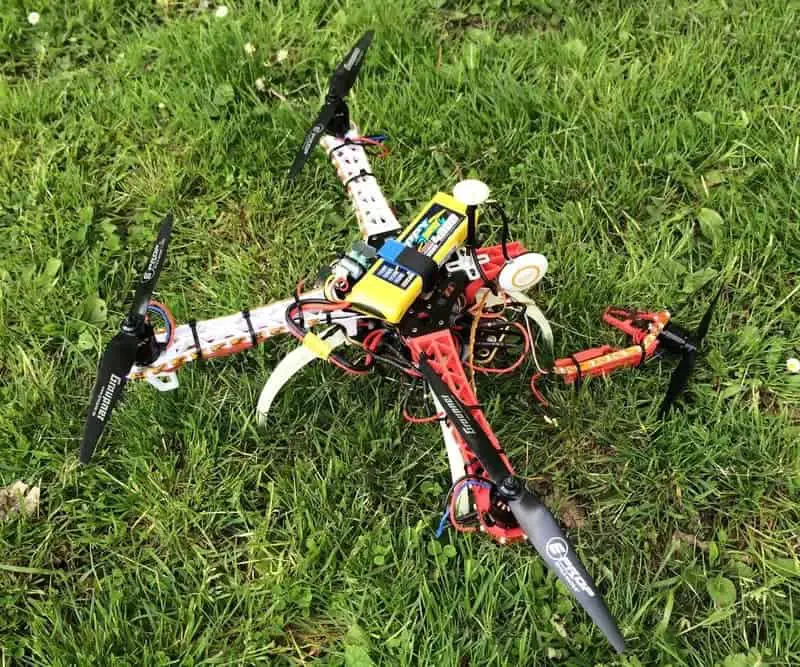 It is entirely common for a person driving a car not to crash in his entire life. But that is unlikely for FPV drone pilots. 
Crashing your drone is bound to happen, especially if you are new to this hobby. I would always advise you to get an affordable entry level drone, instead of getting a high spec drone because anyway, your first drone will be totaled from crashes. In fact, I've thrashed 2 micro whoops, 1 from repeated crashing, and another one dived directly into my fish tank! 
One way to reduce the chance of crashing is to practice using a drone simulator before you fly your first drone. There are various affordable and realistic simulators out there that you can practice with. Make sure you use a radio transmitter in simulation to avoid picking up bad habits!
After you get yourself familiar with controlling the drone in a simulator, you can comfortably switch to the real deal and hopefully you crash less.
Remember to check out my guide on how to choose your first FPV drone, and check out the full cost of flying FPV drones.
Flight Time, Batteries and Charger
Unless you are getting a long range drone, FPV drones meant for racing or freestyle have only a few minutes of flight time.
To achieve the optimal performance in terms of power, speed, and agility, FPV drones are often equipped with low capacity batteries to reduce weight. The battery capacity is usually just enough to last a few minutes. 
Ask yourself, will you settle for 5 minutes flight time? Whether or not you are flying for the first time, you will definitely want a longer flight time. This is where the additional batteries come into the picture. To really enjoy yourself in this hobby, you will need at least 3-4 batteries.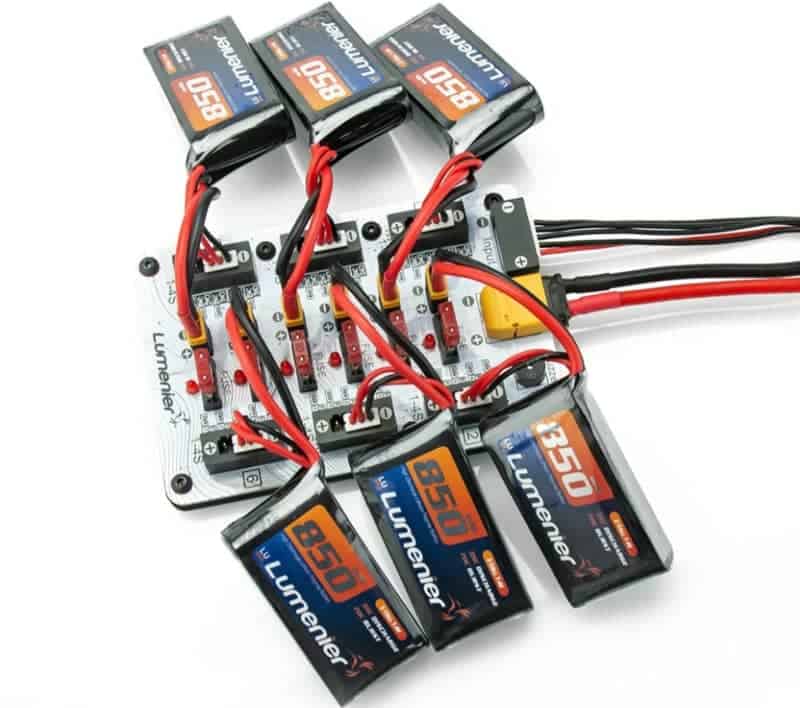 Another important thing that you need to know is, the Lithium polymer battery packs used in FPV drones are dangerous if not handled properly. I have separate guide on how to care of LiPo batteries here.
To safely manage that number of batteries, you will need a good charger, and a good parallel charging board. That will allow you to safely charge multiple batteries at once, and save you a lot of time. This is an investment that most beginners didn't foresee.
FPV Drone is not A Photo Shooting Drone
When I was exploring my first drone, I noticed that it doesn't hover on the same spot. I told myself it is probably due to wind.
But when I try it indoors, it still doesn't hover on the same spot. The same goes for my 2nd and 3rd drones. I started to believe that it is due to the quality of my drone, because I saw my friend using a DJI Phantom staying still in the sky for video recording. 
However, it turns out there is no issue with my drone's quality. They don't hover on the same spot simply because there is no built-in flight assistance in most FPV drones! 
If you plan to tap on your FPV racing or freestyle drone for commercial use, such as taking photos for events, think again!  
League Specifications for Racing
This is important if you plan to participate in races. Each competition will have its own rules and qualifications – making it necessary to determine the required specifications when building or buying a drone for that tournament. 
Most leagues group drones into different classes. For example, MultiGP has 6 different classes with different specifications requirements. Various aspects that are usually considered are the frame size, propellers size, and weight. The purpose of this classification is to limit the impact of parts in drone performance so that the pilots can compete with their skills instead of their wealth.
Gauging the tournament specifications is therefore essential in making sure that you would be qualified to enter the competition of your choice and in preventing any hassle caused by a mismatch in your specs and the tournament's requirements.
Certain competitions, such as the DRL or Drone Racing League, provide the drones that are going to be used in the actual competition. If you plan to fly in DRL, you will have to buy their drone instead.
Last Words
Buying an FPV drone is straightforward. Knowing what you don't know isn't. I hope this guide gives you a better picture on what is not apparent before you even start to shop for a drone.
You might also consider taking the drone 101 course to learn more about drone. There is $20 discount if you enroll yourself using my affiliate link.