FPV drone is becoming more and more recognized in the international sports scene. As it gains popularity, so does the amount of people that are willing to get into FPV drone. Having said that, how much does it actually take for you to indulge in this hobby? I've laid all down the potential FPV drone costs that you might encounter.
Flying FPV costs as low as $300. This covers a basic FPV drone set, simulator, and license fees. If you want to future proof, you will need $713 instead for better parts. A soldering kit ($50) and insurance ($75) are optional, but recommended. Other than that, there'll be running costs from spare parts.
Continue reading to understand more on the breakdown of the costs.

Cost for Basic RTF FPV Drones
FPV drones that are ready to fly cost as little as $250. With a budget between $250-$300, you can get a decent drone set that include the drone, radio and FPV goggles! For amateurs who are looking to start flying FPV, getting a RTF drone is a great way to familiarize yourself with the sport. 
Bagging drone racing prizes (if that's one of your goal) with FPV drones that are in that price range might be a challenge. However, it will allow you to know the ins and outs of FPV drones without investing and risking too much money on it. Use it as an opportunity to learn and experience this hobby.
If you think you will likely upgrade your drone later on, you should spend a little bit more upfront, so that you don't spend more when you need to upgrade.
Cost for Future-Proofing
The longer you fly, the more you're going to realize that the RTF gadgets won't cut it anymore. This is RTF are designed for beginners, and you won't stay as a beginner forever!
By then, you will want a better radio, better signal, better video feed, faster drone etc. Your initial investment will go down the drain, since the RTF bundles are not upgradable.
A more future-proof method is to buy a BNF or PNP drone, which costs between $140 to $450 (refer to my recommended pre-built drones).
You will then need at least $523 for a radio, FPV goggles, battery packs and a charger. Here's what they cost:
There are definitely cheaper options out there. What I've listed are cheap components which are not craps. Note that the FPV goggles is an arguable one. You can spend 90 bucks on the cheapest FPV goggles, but I do encourage you to get those at $300 range to have a better experience with FPV.
FPV goggles can last you for a long time. It doesn't break down easily, unlike the drone. If you decided to quite FPV, you can still sell it at a good price. Cheaper FPV goggles on the other hand, may discourage you from continuing your FPV hobby.
With a budget of $663, you should have a future-proof setup that can last you for a few years. At best, you only need to upgrade the drone and batteries.
Soldering Tools
Crashing is common in FPV. When you crash, you may need to repair your drone through soldering. For that, you need a good soldering tool (affiliate link: GetFPV | Banggood) which will cost you around $30. You can also buy a tool kit which includes soldering tool, hex-screw driver, tweezer and other essential items required to build or repair a drone.
Check out my guide if you need help choosing the right soldering tool for your FPV hobby.
FPV Simulator Cost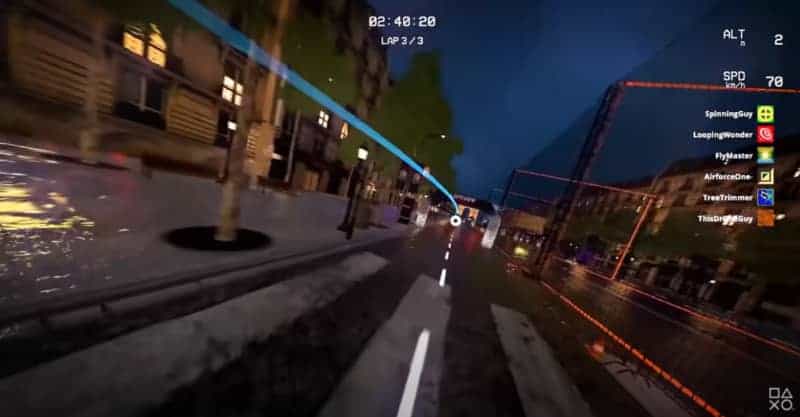 FPV simulators are important regardless if you're an amateur or professional FPV drone pilot. These simulators will make it possible for the pilots to fly their drones in their computers without the risk of crashing their drone. 
A simulator an ideal way to practice your skills and abilities – whether you're just trying to get the hang of flying your drone or looking for a flight solution. After some practicing on a simulator, you should be able to confidently fly your drone in the real world with minimum crash.
On top of that, simulators allow you to try out different drones or builds before you actually spend real money to buy them.
There are a lot of FPV simulators available to download, free or paid. A realistic simulator such as Liftoff, cost only $20. This is a small amount to pay, compared to the price you need to pay to replace your drones after crashing. Check out my review on the drone simulators to help you choose one!
FPV Drone Maintenance
Your FPV drone cost doesn't end with you building or buying your FPV drone. You also have to think about its maintenance.
Just like any type of machinery, the parts on your drone may break down. Drones or parts of drones break down mainly due to crashes, wear and tear, and aging. 
While you can reduce the chances of crashing as you become better, accidents do happen. Even the world class drone pilots can crash. That's why you should always budget in spare parts, especially for the motors and props.
Meanwhile, batteries of FPV drones have a relatively short lifespan. Their performance usually drops noticeably after 1 year of use. Hence you will need to replace them at least yearly. 
Obviously, repair or replacement costs depend on specific faults. A full-blown crash will result in hundreds of dollars of repair or replacement while a limited impact costs less. 
How Much Does Insurance for FPV Cost?
To cover your liability when flying a drone, you need to get yourself insured, and the cost can be as low as $75 per year.
Everyone hates paying insurance premiums, so do I. But I would rather pay the premium to have a peace of mind that I won't necessarily have to shell out a lot of money if my drone crashes onto someone or something. And this is covered by liability insurance.
A liability insurance responds to injury or property damage caused by you when operating the drone. If you crash onto a luxury car for example, your liability insurance will pay for the repair. However it doesn't cover the repairing costs of your drone when it crashes. 
There are various drone liability insurers out there. For instance, Thimble and SkyWatch offer on demand liability insurance per flight. Simply download the app and register yourself before you need to fly. The premium is as low as $5 per hour of flight. 
I personally prefer the insurance coverage from the Academy of Model Aeronautics (AMA), which is the cheapest to my knowledge. You will automatically get $2.5 million liability insurance (even if you are outside AMA premises or events), $25k medical coverage and $1k fire/theft/vandalism coverage when you join the full membership for $75 a year. This mean on top of the liability coverage, you can claim for reimbursement if you get hurt when flying your drone (eg. cut by the props) or if your drone is stolen from your vehicle or house. 
While it greatly increases your cost, I strongly recommend getting insured for this high-risk sport. No matter how careful you are, accidents happen. Having insurance will help you with that.
Cost for Complying with Regulations
In the US, you need to budget $50-$240 to comply with the regulations, depending on the weight of your drone and whether you are registering under Part 107 or TRUST.
You can use the FAA' User Identification Tools to decide which license you should apply.
But in short, if you're flying FPV drones for recreation, you need to register under the Exception for Recreational Flyers by taking taking the Recreational Unmanned Aircraft Systems Safety Test (TRUST). The test is easy, and it's free.
Under the Exception for Recreational Flyers, you have to register your drone if it is more than 0.55 lbs/250 g. Registration costs $5 per drone. Some people choose to get a sub-250 g drone to avoid the registration hassle.
if you are flying for commercial purposes (compensated with money, eg. races), you should register under Part 107, even if your drone weighs less than 0.55 lbs/250 g. Each drone registration costs you $5, and are valid for 3 years. After every three years, you have to renew your drone registration.
However, to register under Part 107, you need to get a Remote Pilot Certificate through an exam (Unmanned Aircraft General), which costs you $160. This can be cheaper if you are taking the test at PSI testing center. The Remote Pilot Certificate is valid for 2 years. You can read more about flying under Part 107 here.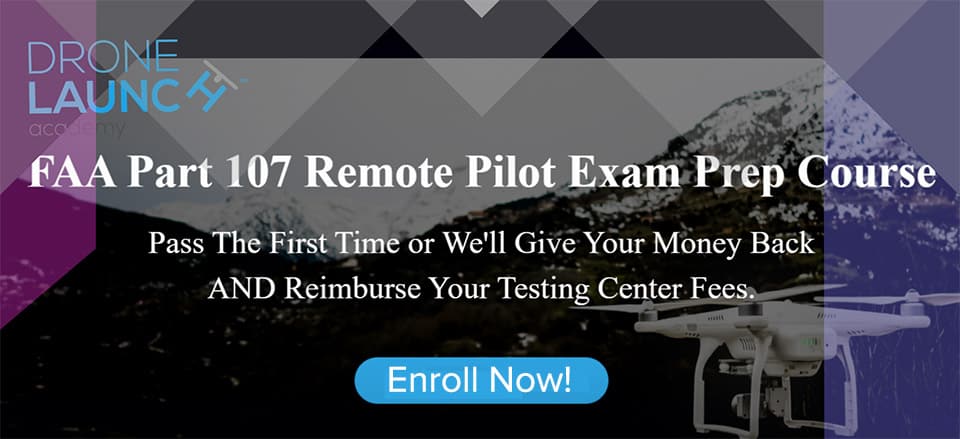 Another certification that you need for flying FPV is the Federal Communications Commission (FCC) Ham or Amateur Radio Technician License. This cost you $15 for the exam and $35 for the license which is valid for 10 years. You may need to fork up another $25 for studying materials or courses to prepare yourself for the exam. Check out more details on Ham license here.
| | | |
| --- | --- | --- |
| Cost Breakdown | Costs | Remarks |
| FAA registration | $5 | Compulsory by law |
| Remote Pilot certification | $160 | Required for Part 107 only |
| Ham Radio exam | $15 | Compulsory by law* |
| Ham Radio license | $35 | Compulsory by law* |
| Ham radio study materials | $25 | Optional. Free materials available |
| Total | $55-240 | $55 is the bare minimum |
A breakdown of legal costs
*If your transmitters are not FCC certified
Final Words
Flying FPV drone is not a cheap hobby, especially if you want to stay competitive. As you progress in this hobby, most likely you will continue to spend money buying better drones or parts. There is no ceiling on how much you can spend in upgrading your drone, so, always spend within your means.