A lot of people get surprised by this, but you actually need a ham radio license to legally fly your FPV drone. In this article, I'll explain what is a ham radio license, whether you need it, and guide you how to get a ham radio license for your FPV hobby.

What is a Ham Radio?
Ham radio, also known as amateur radio, is a privilege that is given by the government. It allows you to use specific radio frequency bands on a non FCC certified product for communication purposes.
As you might be aware, most drones communicate through radio frequency. In the context of FPV drones, the radio frequencies involved include the 2.4 GHz band used by the radio transmitters or remote controllers, and the 5.8 GHz band used by video transmitters.
There are three levels of ham license: Technician, General, and Amateur Extra. The requirements and proficiency level increase per level. 
Do I Need A Ham Radio License?
A ham radio or amateur radio license is required to legally operate most video transmitters used in FPV drones, unless the video transmitters used are FCC certified. This is to ensure safe operations of the frequency band involved with minimum interference to other services.
The 2.4 GHz band used in the radio is proven to be rather stable and does not interfere with frequencies used by other services. Hence, most radio transmitters are readily certified by the Federal Communications Committee (FCC) under Part 15 of its rules. 
In contrast, the frequency band used by video transmitters or VTX can easily cause interference and be interfered. Moreover, the same frequency band is shared with emergency communication equipment, wireless medical devices, fixed satellite service, radar, and the Amateur Satellite Service. Because of that, the FCC is more stringent on the certification process for devices using the 5.8 GHz band.
As a result, you need a ham radio license to operate most VTX as they are unlikely certified by the FCC. In contrast, you don't need a ham radio license to operate most radio transmitters available in the US market, since they are likely FCC certified.
Please don't confuse yourself with "certified by FCC" vs "permissible frequencies". A video transmitter may operate under permissible frequencies while not being certified by the FCC. It is legal to operate such video transmitters if you have a ham radio license! Conversely, having a ham radio license doesn't automatically allow you to operate a video transmitter that utilizes non-permissible frequency.
Are My Transmitters FCC Certified?
An FCC certified video or radio transmitter bears the FCC ID on the device itself. It is usually printed on a sticker which is quite prominent that you wouldn't miss it. If you can't find it, chances are your transmitters are not certified.
You can verify if the FCC ID is legit by visiting fccid.io. Just key in the FCC ID on the website and you should see the relevant details of the product bearing that ID. 
Most of the VTX available in the market are not FCC certified. Hence, a ham radio license is most likely required for FPV pilots.
Why Should I Take the Ham Radio License for FPV?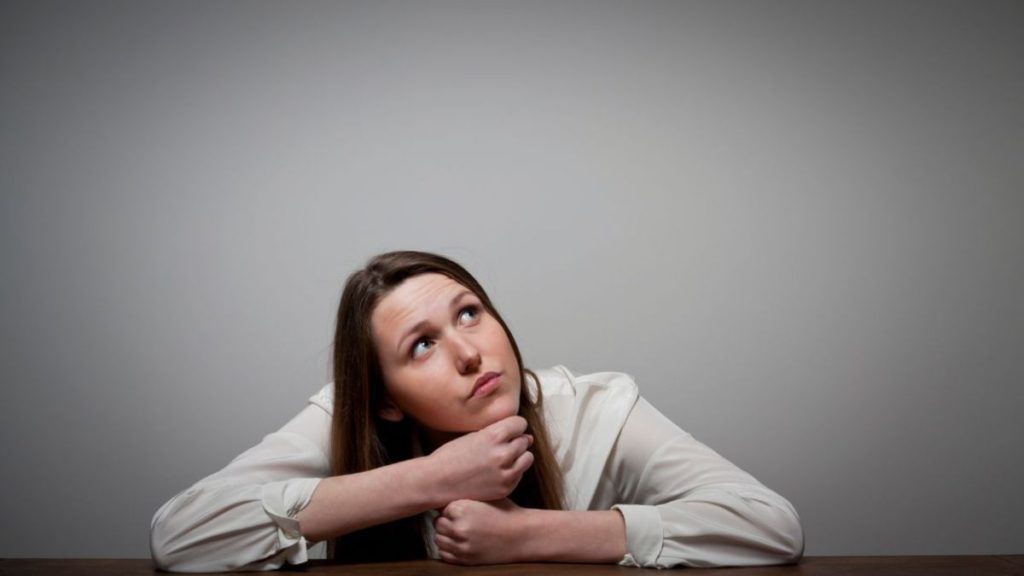 I am sure people will argue the necessity of a ham radio license. There are 2 common excuses for not getting one: the FCC won't raid your house or a drone race to check for compliance, and you won't learn anything much studying ham radio. 
While likely you won't be raided by the FCC to check for compliance, what if things happen? What if you somehow piss your neighbor off, and he decides to lodge a report on you for flying illegally. He might not know it is illegal in terms of a ham radio license, but he can still lodge a report, thinking it must be somehow illegal, right? Or, what if you crash onto someone, who decides to sue you, found out during the proceeding that you are flying illegally?
Don't take your chances when it comes to legality! The FCC can issue fines for illegal FPV use. In fact, they have been releasing warnings about video transmitters used for FPV drones without proper requirements.
The good thing is, getting a ham radio license isn't that complicated at all! You just need to pass the technician category under the ham radio license for FPV hobby.
If you think there isn't anything much to learn from ham radio study, I beg to differ. Studying ham radio not only allows you to understand how radio frequency (your FPV feed) works, but also the rules governing your tools. It allows you to know what you can or cannot do, the reasons behind it, and the associated consequences! Those are "something" to learn, aren't they?
What To Study for the Ham License?
If you're already familiar with the ins and outs of FPV drone flying as well as drone flying common sense, then you'll only need to brush up on a few things for the Technician's exam.
When studying for the ham license exam, make sure to use the latest edition of the ARRL (American Radio Relay League) Ham Radio License Manual as your main source of information. This textbook was released specifically for ham license examinations. Topics covered under the examination include fundamentals of radio signals, electricity, components, and circuits, propagation, antennas, and feed lines, governing regulations, etc.
To make things easier for you, ARRL has also published the question pool in ARRL's Tech Q & A. It explains the questions clearly and tells you why the answers are correct or wrong. While this book is not a must have, it definitely helps you to pass your exam! You can also get the question pool for free here.
Alternatively, sign up for an online course at hamradioprep.com. It costs you $35 with lifetime access. If you fail your exam on your first try after taking the course, you will get your money back, together with the money paid for registering the exam.
Ham License Exam Format and Passing Score
For the purpose of flying an FPV drone, you will need a Technician license.  
The Technician license is the basic and the lowest level of ham license. Everyone who wants to have a ham radio license needs to pass this. Only then you can upgrade your license to General and Extra. Having a higher level of ham radio license means getting more privileges when it comes to accessing radio frequencies.
In the Technician license exam, there are 35 questions randomly selected from the question pool. Everything is multiple choice.
To pass the exam, you need to score 74%, or get 26 of the answers correct. 
Study Tips for Ham License Exam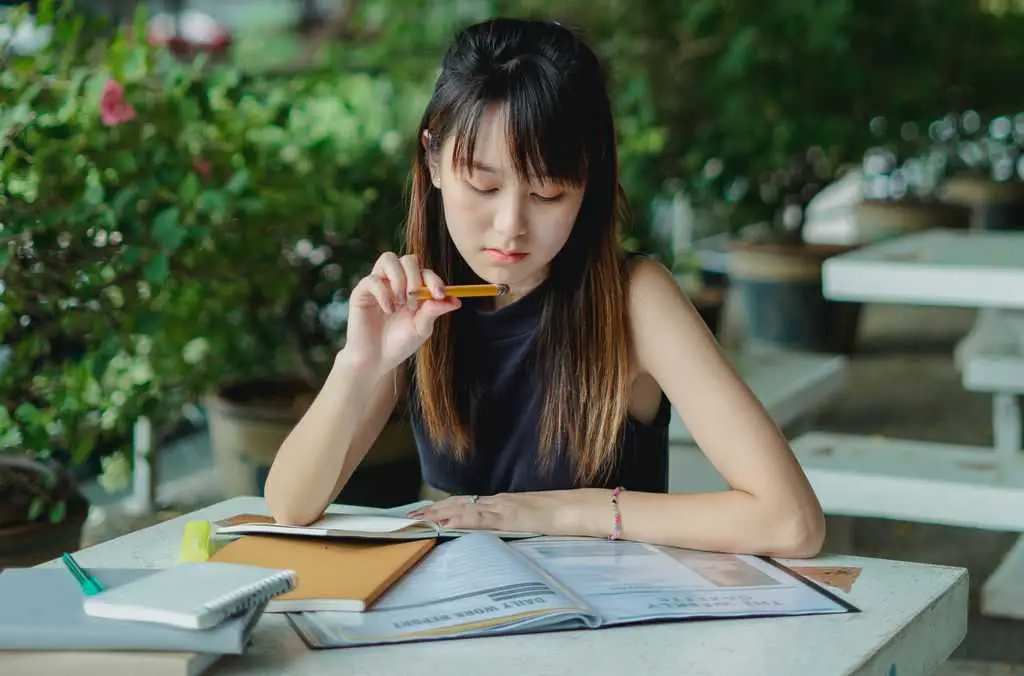 Studying for the ham license exam is already made easier by having full access to the test material online and a ton of study sites available. But, that doesn't mean that the test itself is a walk in the park.
The best way to ensure that you're actually going to pass is to study efficiently. There's no use in overloading your brain with information that you might not need during the exam or taking up longer study hours even if you know that it's no longer effective.
To help you with the study, here are some tips that I use:
1. Kickstart by registering for the exam
If you don't register for your test, chances are, you will delay your studies and potentially not even going to register for a test. Mark a date, register for the test. That would give you enough pressure to start studying!
2. Be smart in setting the exam deadline
Don't set yourself up to failure before you even take the exam. When choosing your exam date, make it reasonable within your own capacity. Give yourself some time and space to actually prepare for it. 
You will need ~10 hours of studying and practicing the mock up test to get yourself ready. Can you commit 1 hour a day? Or 2 hours a week? Set your exam based on your study commitment.
3. Familiarize (even memorize) the exam
You already have an edge to pass the ham license exam because the exam question pool is readily available. Even if the variables vary and questions are jumbled, the essence of the test doesn't really change. So make sure that you familiarize the test. After all, the ham license exam isn't exactly that long.
3. Explore different methods of learning
You might be tempted to just stare at your computer screen as a means to "studying" because everything is accessible online. However, you should really engage your mind in different ways to increase your learning retention.
Do whatever works for you! You can make your own reviewer, write down the difficult and hard-to-remember information, or make mnemonics for easy memorization. 
4. Test yourself before the exam
I personally think that doing mock up exams is crucial in all sorts of certifications. This is because you can gauge your level of preparation based on the result from the mock up exam.
I highly recommend you to try HamTestOnline™. You can create a free account to try out the mock up exam, which consists of questions from the question pool. There is a scoreboard which allows you to compare your scores with other users. While I don't think it is necessary, this website also provides paid training courses if you have the budget for that.
How To Register for Exam
Registering for the license exam is quite easy. Follow these steps to register for the ham radio license exam:
Get your FCC Registration Number (FRN) by registering on the FCC website. Here is a direct link to the registration page. 
Go to ARRL.org. Then, search for an exam session. Here is a direct link to search for an exam session near you. Some exam sessions allow walk in while others require pre registration. Alternatively, you can check out this site for online exam sessions. 
Taking the Ham Radio Exam Offline
On your exam day, bring your FCC Registration Number (write it down!), a scientific calculator, pencils, eraser, and your valid photo ID. You're not allowed to use your phone as a substitute for a calculator during the exams, so make sure that you bring your own calculator. It's not a big deal if you don't bring a calculator, since there are only 1-2 math questions.
Bring some cash to pay for the exam. It usually costs $15 per test.
More often than not, you will get your result before you leave the test site. If you pass, great! It might take a few days for your test status to be updated in your FCC account. If you fail, just try again! You might be able to do a retest on the spot, using a different set of questions. If not, book another date for retest.
You should get your license after all paper works are completed. Note that you need to pay another $35 for the license itself, which will remain valid for 10 years.
Store your license in the cloud so that it can be easily accessible. You can also print a copy of your ham radio license and laminate it. It's best to carry it with you all the time when flying.
How Much Does Ham Radio License Cost?
Ham radio exam fees and the license itself cost no more than $50. There are a lot of free studying resources available online to help you with the exam. Of course, you can opt for paid materials which cost you another $25-$50, if you have the budget.
Final Thoughts
Many manufacturers are working towards getting their video transmitters certified by the FCC. I trust it will come a day when most video transmitters are certified, and a ham radio license is no longer required.
Having said that, the ham radio license is not something difficult to get. Studying for the license allows you to understand your gadget better, and make you fly safely and legally. It doesn't cost you much money and effort, so, why don't you get it?
Note that you will still need to register yourself with the Federal Aviation Administration or FAA to fly your drone. Here's a guide on flying under the FAA Part 107 that you can refer to.
Frequently Asked Questions:
Do I still need a ham radio license if my video transmitter operates under 25 mW?
Yes! You need a ham radio license for as long as you are in the US and your video transmitter is not FCC certified.
Does CE certified allow me to operate my video transmitter without a ham radio license?
No! CE certified is irrelevant. You need a ham radio license for as long as you are in the US and your video transmitter is not FCC certified.